Why you should consider oventus to stop snoring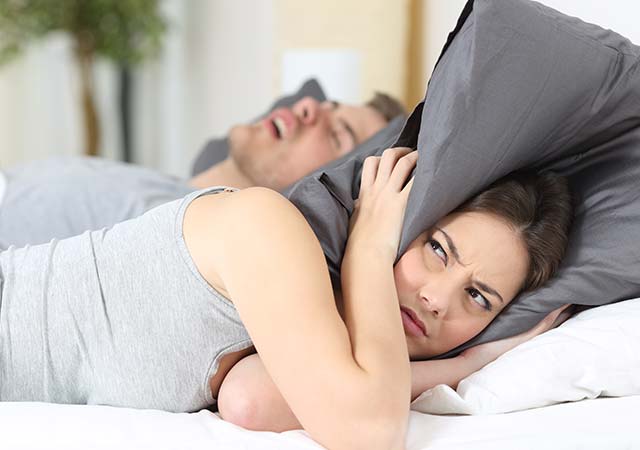 Snoring and other airway concerns can be a massive drain both emotionally and physically.
The Oventus custom-made mouthguard from Future Dental in Cairns can give you back your quality of life. One of the pillars of our practice and what we are absolutely passionate about, is changing the lives of our patients one smile at a time. We do so by combining the highest standards of care, communication and treatment, by listening closely to your needs and expectations.
Our aim is to consistently provide you and your family with quality dentistry and oral healthcare services. We want you to be a patient with us for life and to build a relationship built on trust and discretion, so we can serve your needs better. You will only ever be recommended treatments that we would choose for ourselves and through our thorough diagnostics we will assess your situation to that we can decide the best course of action for you and your family.
Of course, we specialise in forms of oral care and this extends to breathing concerns and snoring, which can be a symptom of more sinister sleeping disorders. Using the Oventus Clearway Device we can redirect your air flow and bypass any obstructions to your breathing. The Oventus has only been released to a select few clinics across Australia and is a revolutionary form of treatment for patients with breathing concerns.
Oventus Clearway Device Treatments from Future Dental
Future Dental has been working with patients who suffer from obstructive sleep disorders including sleep apnoea and snoring for many, many years. Our dental practitioners have been constructing a full range of appliances for our patients since the 1980's to aid in their quest for better breathing. Our wealth of experience in this field allows us to effectively determine which devices stand out from the rest as a comfortable and reliable solution.
We had heard rumours of the success of this new product that was treating individuals with a form of sleep disorder, so we decided to review the clinical information and attended the Oventus clinician induction training. To our great satisfaction, we found the Oventus to be both incredibly effective as well as being comfortable to wear.
A Ground-Breaking Treatment for Obstructed Breathing
Oventus is the first and only sleep therapy device that allows the flow of air all the way to the back of the throat, bypassing nasal, soft palette and tongue obstructions. Dr Chris Hart, Clinical Director of the Oventus, announced to the world this incredible 3D-printed mouthguard constructed from lightweight titanium, as the first of its kind. The Oventus' ability to overcome moderate to severe sleep-disordered breathing issues is unmatched and it's a product we wholeheartedly stand by.
Sleep apnoea is a condition that affects more than a million Australians and it occurs when the air passage in your throat becomes obstructed while you are asleep. This ultimately causes interruptions in your breathing. We have noticed a definite increase in the number of patients seeking treatment for sleep apnoea and this is in line with an ageing population and rising rates of obesity.
The Oventus is a design marvel and allows you to take back the quality of your sleep and improve your health.
To find out more about our Oventus treatments or to make an appointment with us, please click here.