Cairns dental care for FIFO, remote areas, and shift workers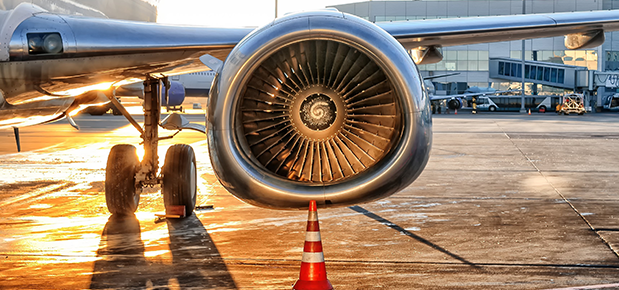 Future Dental has been operating in Cairns since 1976. Over three decades we have drawn clients from near and far and we understand the dental needs and care provisions of FIFO workers, shift workers and those who live in remote areas. We are proud to call these people our clients and we offer a specialist dental service, specifically catering to their needs.
Cairns dentists caring for those in remote communities
In many areas availability of modern comprehensive dental services is poor or non-existent.
Papua New Guinea has typically had many expats who travel to mainland Australia for their dental and medical needs.
Various mining communities and in particular FIFO workers and trading companies tend to send down their families for care and we understand the complex logistics of having to travel for treatment and work around their particular needs.
Guam is an area with expanding trade and service ties with Cairns and in a compatible time zone.
The Kimberleys of Western Australia and remote areas of The Northern Territory also tend to be  sources of clients looking for care in Cairns along with the entire Cape York area, Torres Strait Islands and the Gulf Country of Northern Australia.
We also cater for clients through-out the South West Pacific and indeed from all areas of Australia.
Many of those who really care for their teeth and are prepared to travel for it tend to gravitate to our office. People in remote communities have unique needs. They need to get their work done in small windows of time and need to be seen quickly when in trouble. They need to get their work done in a minimum number of visits and without the need for temporary crowns, bridges and fillings while back at their place of employment or residence between trips out.
Cairns dentists caring for FIFO and shift workers
FIFO and shift workers have always found it difficult to obtain rapid and ethical attention to their dental needs. Future Dental in Cairns is appointed by Mt Isa Mines as the dental practice to whom they refer their FIFO and shift worker workforce.
Why come to see us? You all know that as FIFO mine workers you are often treated as cash cows to various different types of business, unfortunately including dental practices. Having a higher disposable income, we know you are sick and tired of being both over-charged and over-serviced in many areas of commerce. Having been in just one dental practice since 1976, I have learnt that the life-time value of a client may be just a single visit if people get ripped off or it can be decades and generations of your family and your loyal word-of-mouth to many friends and work mates when you know your interests are genuinely looked after. High quality service both professionally and personally creates long term relationships and everyone wins.
Why do FIFO and shift workers have unique dental issues?
You live mostly in remote areas if you're a FIFO worker and getting to see your dentist is far more inconvenient, expensive and time-consuming.
Shift workers face the problem that the service industry personnel who are supposed to attend to your needs are in bed asleep when you need them most.
You have discovered that you often have to wait long periods to see your closest dentist because they are either so busy looking after your colleagues or only fly in for short times.
You have discovered that some practices will over-service and over-charge you just because you are more likely to be able to afford it than people not involved in the high-speed mining boom economy.
You have unique dental health concerns which include:
Higher decay rates
Dry mouth Issues
Extreme wear rates of your teeth
Greater sensitivity of teeth
Greater bad breath problems
Greater sleep disorders
More frequent headaches and jaw joint problems
Why such problems?
Dry mouth problems are caused by working in very hot dry conditions. Dry mouth (xerostomia) causes more sensitive teeth, much greater wear and tear on your teeth, halitosis (bad breath), more decay and more gum disease.
Often you work in an acidic atmospheric environment that further wears down your teeth. Often you quench your thirst with very acidic drinks like cola drinks or sports drinks which dissolve your teeth more.
These problems often lead to the need for complex and often expensive dental solutions like crowns, bridges and implants.
These procedures are not only expensive but traditionally require several visits to be completed.
Previously you had to make a number of fly out visits to complete your work.
If you are also a shift worker, you are far more likely to suffer sleep disorders like clenching and grinding your teeth, snoring and obstructive sleep apnoea.
Shift workers are known to suffer more diabetes, heart disease, mental health issues and kidney disease.
While we may not be able to help all these problems, we can certainly influence outcomes from heart disease, stroke and diabetes as well as offer permanent solutions to snoring, tooth clenching and grinding (bruxism) and sleep apnoea.
Future Dental has studied your needs and caters to your concerns.