How effective are lip and tongue tie treatments?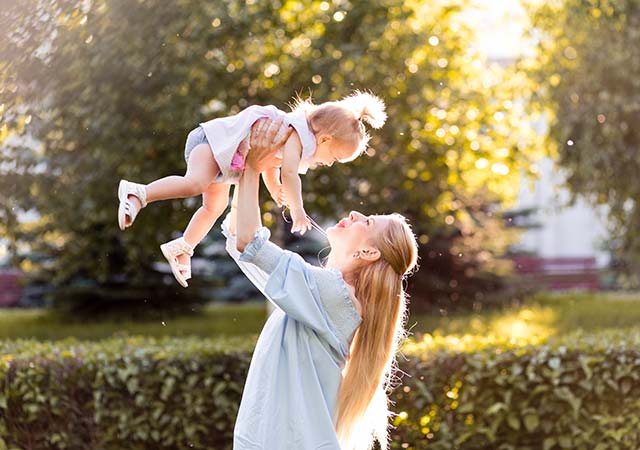 As our name suggests, Future Dental Cairns is always at the forefront of new technologies.
Our innovative laser treatments can correct lip and tongue ties safely and effectively. Lip and tongue ties have long flown under the radar of a lot of practitioners. Often to the detriment of patients who have not had the opportunity to undergo treatment and suffered with the effects of this enigmatic condition. But we are pleased to now be able to offer lip and tongue tie treatments for babies up to the age of six months and from children aged six or over, using our revolutionary Waterlase laser.
How Are Lip and Tongue Ties Treated?
The original diagnosis of an anterior or posterior tongue tie or upper lip tie could be done by your doctor, midwife or lactation consultant. That said, the best-qualified person to make this kind of diagnosis is an IBCLC (International Board-Certified Lactation Consultant) or a dentist with broad training and vast experience with these issues. One such person is our very own Dr Gibbins, who has been performing these procedures on patients of all ages, since 2003.
You should always trust an expert to make the right decisions for you or your child and there may be times when Dr Gibbins advises that there is no release of the lip or tongue. There are so many occasions when mums take bad advice from friends or the internet and assume that their babies' feeding problems are related to either a lip or tongue tie when actually, it may be caused by something completely different. It is precisely for this reason that we advise you to speak to your paediatrician, IBCLC, Dr Gibbins or your midwife, before asking for the release of a tie. Only a qualified professional will be able to tell if a normal anatomical frenulum is a problem or not and they will normally do so using an Assessment Tool for Lingual Frenulum Function (ATLFF) as the basis for diagnosis.
Waterlase Laser Treatments from Future Dental
Here at Future Dental, we are still the only practice in North Queensland that offers the Waterlase Laser for the treatment of lip and tongue ties. There are other laser treatments available from various practices, but these lasers work very differently and have been known to cause soft tissue scarring because of the intense heat used during the procedure. Waterlase operates at 2780nM and is the most efficient to treat lip and tongue ties. Lip and tongue tie treatments from Future Dental also ensures minimal pain for baby while preventing bleeding by sealing blood vessels. Waterlase also seals the nerve endings and the lymphatic vessels for baby so pain does not return for up to four hours and there is no swelling afterwards.
Another benefit of Waterlase is that it sterilises the surgical site as the procedure is being performed. It is by far the gentlest laser technique for treating lip and tongue ties with virtually no pain, bleeding or postoperative swelling. There are no stitches required which mans the baby heals rapidly after treatment and they can feed directly after the procedure.  There is also an extremely low chance of a post-op infection.
The window of time wherein your child can be treated for lip and tongue ties with the Waterlase MDX laser is up to a year old with most anaesthetists refusing to treat infants under a year old. To find out more about lip and tongue tie treatments, or to make an appointment to come and see us, please click here.