Looking for Expert Lip And Tongue Tie Treatments?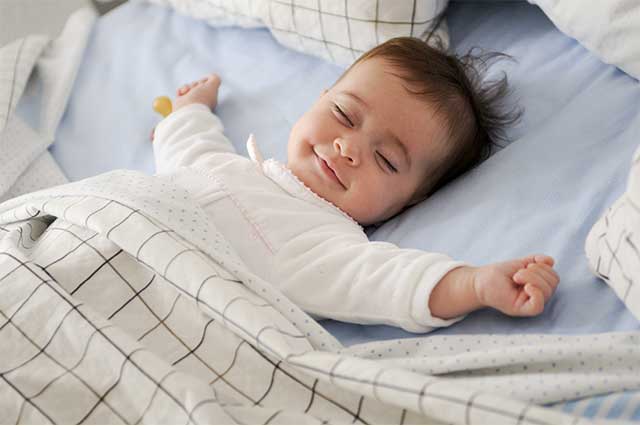 Tongue and lip tie treatments from Future Dental can help reconnect mothers and their children
Tongue and lip tie is a condition that until quite recently has largely gone undiagnosed by many practitioners. Here at Future Dental in Cairns, we have a revolutionary laser treatment that allows your child to feed properly. Dr Bob Gibbins has used the Waterlase Laser for over 15 years to quickly and safely take care of your child's tongue or lip tie.
Paediatricians, GP Doctors, Chiropractors, Osteopaths, Lactation Consultants, IBCLCs and Midwives, Speech Pathologists and Therapists, Orthodontists, Oral and Maxillofacial Surgeons, Ear Nose and Throat Surgeons, Anaesthetists and Dental Surgeons are all integral in the team management of the short and long-term treatment of soft tissue restrictions.
Tongue tie surgery for infants and children not only addresses their current concerns but also any problems that may occur later in their lives – should they go untreated.
When is tongue and lip tie noticed?
It is often noticed first by the Midwife at birth. The Lactation Consultant or Body-Worker can also detect this issue usually by the 3rd day of life when the baby fails to latch properly. Or, within a few weeks of birth when a baby is failing to regain birth weight or mum is suffering from traumatised nipples or mastitis.
How is tongue and lip tie treated?
While there are a number of ways of releasing these restrictions, the use of a Waterlase Laser (2780nM wavelength) is regarded as the most comfortable tongue and lip tie treatment. It also has the least likelihood of any complications. Other options include the use of scissors, a scalpel, a Diode Laser, CO2 Laser or NdYag Laser, none of which carry the safety and comfort factor of the Waterlase.
Dr Bob Gibbins at Future Dental has been using electrosurgery prior to 2003 but ever since then, the Waterlase Laser
Has been used exclusively for these procedures. The correct assessment of problematic frenula requires a multidisciplinary approach and several assessment methods are practised including the Bristol Sublingual Frenal assessment, the ATLFF and the Kotlow assessment of Superior Labial Frenal attachment.
Before we proceed with any tongue or lip tie treatment, we undertake an extensive functional and medical history in any young children and toddlers. There is an optimal time to manage neonates and the stronger they are the more difficult it becomes to manage an effective release.
So, when should you treat tongue tie in a newborn?
The ideal time is probably in the first few weeks. But, depending on the infant, a tongue tie is still manageable up to two to three months of age or even older.
Releases using the Waterlase laser are typically performed with no anaesthesia. With this technique, babies have virtually no bleeding and are generally comfortable during the actual release.
Immediate postoperative pain and infection is a rarity using this particular Laser wavelength and baby may start to have a return of nerve sensation after three to four hours. For babies over 4kgs in weight and over four weeks of age, under the advice of a pharmacist or doctor, infant paracetamol drops is usually adequate to calm baby but for those too young or too small, simple breastfeeding and body contact with Mums usually relaxes baby.
Tongue and lip tie treatment from Future Dental
At Future Dental, we work alongside Lactation Consultants and Body Workers in the lead-up to release and subsequently to re-establish correct swallowing, feeding and breathing habits. This ensures correct wound healing with minimal risk of re-attachment.
Dr Gibbins first received formal training in these procedures through the World Clinical Laser Institute. This is where he received training in three countries for the surgical management of these restrictions. From 2003 until recently, he also undertook advanced training through the Australian based Tongue Tie Institute, the internationally accepted and most respected organisation in the management of these problems.
Tongue and lip ties can affect any age and a different assessment based on the individual impact of the restriction is done. Between six months and six years, it is very difficult to attempt these releases using no anaesthesia.
Between six months and a year of age, we recommend that any release deemed necessary to be done through the Tongue Tie Institute in Brisbane by either Dr Marjan Jones or Dr Dan Hanson.  After 12 months and up to age six years, a General Anaesthetic is usually the most manageable way to do these releases and this can be arranged through our office after assessment.
To find out more about our tongue and lip treatments or to make an appointment with Dr Gibbins, please click here.