Delicious Sugar-Free Holiday Treats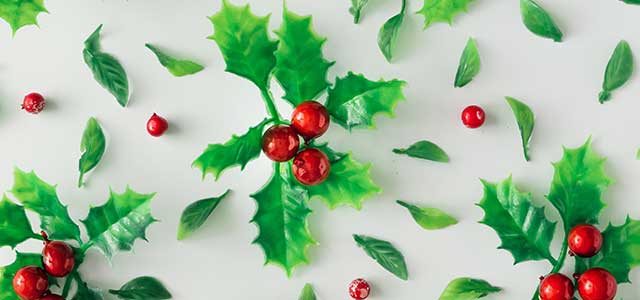 As you can imagine, for dentists, the holidays can be a pretty scary time of year.
Here at Future Dental, we are always looking out for the smiles of our Queensland patients. Which is why we have assembled this list of yummy holiday treats for you that won't damage your teeth. It's just another way that we can provide you with dedicated dental support. This might be a good time to offer a friendly reminder that a visit to the dentist for a check-up and clean is recommended at least every six months and it allows us to stay on top of any prospective concerns somewhere down the line.
Regular check-ups and cleans also make the job of keeping up your own oral health that much easier. This will save you time and money coming to see us repeatedly in the future. We all love sugar, but the simple case is that it can be incredibly harmful not only to your teeth but also your general health. It's a substance that we should be trying to cut out of our diet where possible.
But just because treats don't have sugar doesn't mean that they can't be delicious, and these ideas for a sugar-free holiday come just in time for Christmas.
Rocking Raw Choc-Strawberry Reindeer Sled Bar
Ever wondered what you can do with a half a pack of nuts? These stunning raw choc-strawberry bars are bound to be a hit with the entire family on Christmas day.
Ingredients
450g Raw Unsalted Cashews
250g Firm Coconut Oil
1/2 Cup (125ml) Maple Syrup
Finely Grated Zest
300g Strawberries
2 Teaspoons of Finely Grated Beetroot
400g Assorted Nuts
400g Pitted Dates
1 Cup (100g) Cacao Powder
1 Vanilla Bean Split and Scraped
Soak some cashews in a bowl of water overnight and then grease a lamington pan (20cm x 30cm) and line with baking paper. Then whip all the ingredients and add 1/3 cup of water into a food processor until finely chopped.
Press half the mixture into the prepared pan before smoothing and chill as needed. Place the remaining mixture between 2 sheets of baking paper and roll out a 20 x 30cm rectangle. Add cashews and whiz for 2-3 minutes or until a smooth paste.
Add oil, maple syrup, lemon zest and juice, and strawberries. Whiz until smooth. Pour over base and smooth the surface and freeze for 30min. Simply brush the strawberry layer with water, cover the chocolate layer and chill until firm, cut into bars and enjoy!
Mrs Clauses' Pistachio and Cacao Ice Cream Cake
Experience the pure taste of pistachio with these delectable slices of sugar-free goodness that you can make with homemade pistachio milk that complements the fudge cacao base perfectly.
Not only is it delicious but it looks great too!
Ingredients
165g Coconut Oil
3/4 Cup (60ml) Maple Syrup
4 Unseparated Eggs
110g Coconut Sugar
3 Cups (300g) Almond Meal
For the Pistachio milk…
1/2 Cup Shelled Pistachios
1/2 Teaspoon Vanilla Bean Paste
1/2 Tablespoon Coconut Sugar
And the Cacao Nib Cream…
2 Cups (500ml) Pistachio Milk
600ml Thickened Cream
6 Egg Yolks
1/2 Cup (125ml) Maple Syrup
1/3 Cup (40g) Cacao Nibs
Roughly Chopped Pistachios to Serve
Preheat the oven to 160°C before greasing and lining a 20cm x 30cm lamington pan with baking paper.
Place oil, cacao and maple syrup in a saucepan over medium to low heat and stir until melted, then smooth before letting it cool.
Beat egg yolks and sugar in a bowl until thick and pale, then add cooled cacao mixture and stir to combine, then fold in almond meal. In a separate bowl, whisk eggwhites to stiff peaks. Fold one-third eggwhite mixture through cacao mixture to loosen, then fold through remainder. Spread into pan and bake for 20 minutes or until edges firm up and centre is still fudgy.
To make the pistachio milk, drain and rinse the pistachios and place in a blender with 500ml (2 cups) water. Whiz until smooth. Add vanilla and sugar, and whiz to combine. Transfer to a sterilised bottle and chill until cold.
For the ice cream, place pistachio milk and cream in a saucepan over medium heat. Whisk egg yolks and maple syrup in a large bowl until thick and pale. As soon as the cream mixture starts to bubble around the edges, pour it into the yolk mixture, whisking constantly. Clean saucepan, then return mixture to pan and place over medium-low heat. Cook, stirring constantly, for 18 minutes or until slightly thickened and smooth. Transfer to a bowl and cover surface with plastic wrap. Cool to room temperature, then chill for 2 hours.
Transfer pistachio milk mixture to an ice cream machine and churn according to the manufacturer's instructions. (Alternatively, pour into a shallow container and freeze for 2 hours or until frozen at edges. Remove from freezer and beat with electric beaters. Return to the container and refreeze. Repeat 2 or 3 times). Fold through cacao nibs and spread ice cream over cacao cake. Freeze for 3 hours or until firm, remove from pan before scattering pistachios liberally.
Want more recipes or tips to keep your teeth healthy this December and January? Contact our team today!