What should an oral health examination entail?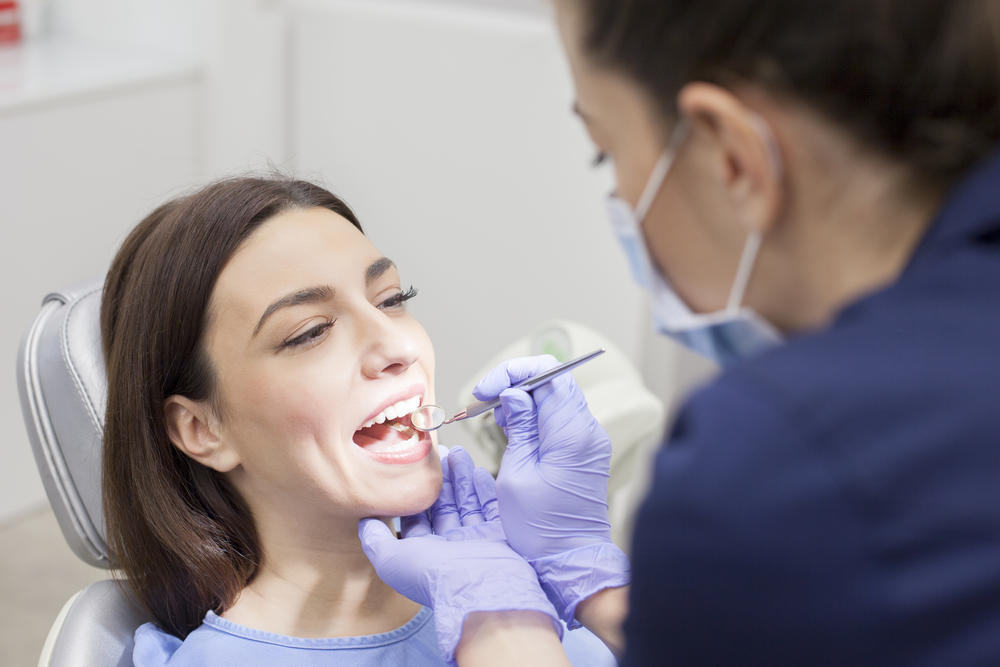 When it comes to dental check-ups, many may think that their dentist just looks at are teeth and gums.
Your oral health is very much a part of your overall health, and various oral diseases can have a huge impact on your general health and longevity. There are a range of other conditions which your dentist will check for during a standard check-up and clean. Read on to discover what they are, and how they can affect you…
Oral Cancer
If discovered early, has a good 5-year survival rate, but late diagnosis has a very poor prognosis. Is your dentist really checking thoroughly for this?
Periodontal Disease
Periodontal Disease is the most common chronic disease for humans and affects some 60% of the population. Advanced periodontal disease is linked strongly to risk of heart attack, hypertension, stroke, diabetes, arthritis, and various other serious disease entities.
Obstructive Sleep Apnoea
Are you a mouth-breather during sleep or a nose-breather? Nose-breathing is far healthier than mouth-breathing. Mouth breathers do not get air to the deepest parts of the lung and there is less exchange of carbon dioxide and oxygen in the lungs, affecting the entire body. Is your dentist assessing this?
Do have possibly have obstructive sleep apnoea? It is an un-diagnosed epidemic and is not restricted to over-weight males over 50.
Over-active chewing & TMD disorders
Do you have unexplained facial pain, migraine, and headaches, or a sore neck and shoulders? It is frequently associated with over-active chewing muscles.
Do you have chronic sinus problems? This is often related to infected teeth or over-active chewing. Have you had tooth ache, headache, or facial pain for years, and no one has found the real cause? Do your jaw joints click or grate?
If any of these are occurring, we can investigate the issue during your oral health examination.
Other conditions
Aside from the already mentioned conditions, we also check for other issues, and ask the following questions:
Do you suffer Silent Reflux?
Is your facial skin suffering sun damage?
Do you wonder how white your teeth are and whether they could look brighter?
Are your teeth wearing down and cracking and breaking?
Do you think your teeth are too far gone to save?
A comprehensive dental experience in Cairns
These are amongst the things we routinely assess during your full oral health examination at Future Dental. Are you getting all that elsewhere? If not, the team at Future Dental can change that for you.
If you would like to find out more about oral health examinations at Future Dental in Cairns, please have a look here.
If you wish to book an appointment with our dentists, please contact us here or give us a call on (07) 4051 4580. We look forward to welcoming you to our practice in Cairns.