What is tongue-tie in babies?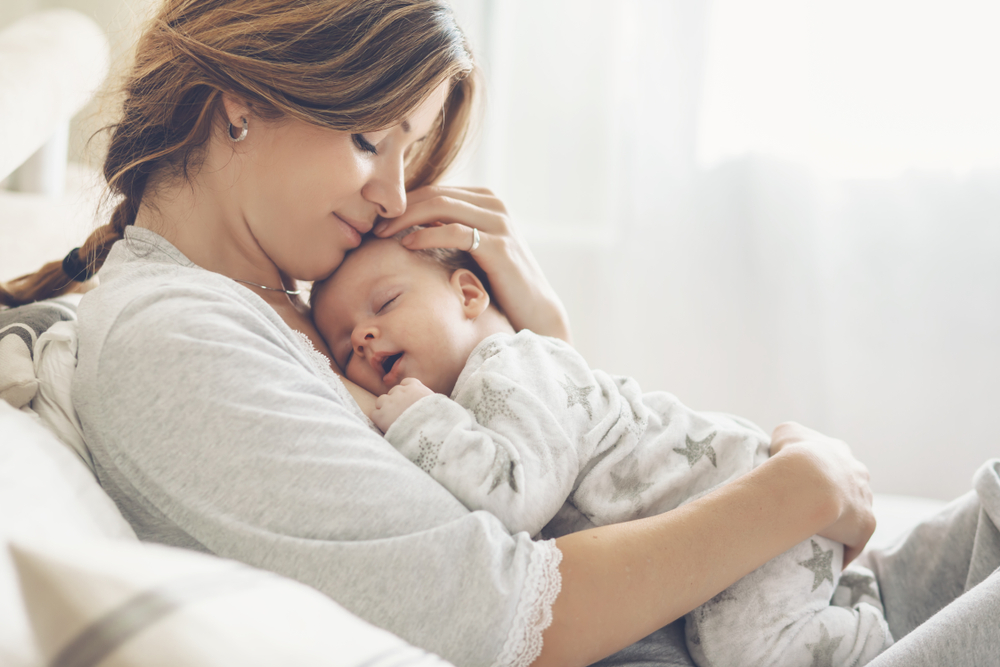 Tongue-tie is a birth condition that restricts the range of movement of the tongue.
Tongue-tie (technically known as ankyloglossia) is a congenital condition thought to affect between 3 and 5 percent of babies.
Tongue-tie restricts the movement of the baby's tongue and may affect feeding, breathing and the development of speech — though tongue-tie in babies can be effectively treated.
Read on to learn more about tongue-tie in babies, including what do to if you are worried that your baby has this condition, and what tongue-tie treatment options are available.
What is tongue-tie?
Everyone is born with a small band of tissue beneath their tongue (called the frenulum), which connects the bottom of the tongue to the floor of the mouth.
However, in some babies, the frenulum can either be overly short, or overly thick — leading to restricted tongue movement and the condition commonly known as a tongue-tie.
How do I know if my baby has tongue-tie?
Tongue-tie should be diagnosed by a child health care professional, but some physical signs that your baby could have ankyloglossia include:
The frenulum might be visibly very thick or short.
Pay careful attention to the movement of your baby's tongue, noting if it seems restricted in its front-to-back, up-and-down, and side-to-side movements.
The tip of your baby's tongue might be unusually shaped: look out for pronounced V-shapes, heart-shapes and square tips.
Typically, however, tongue-tie is often most easily observed in relation to the child's feeding habits.
Take note if your baby swallows a lot of air or seems to get tired quickly during feeding.
While some dribbling is to be expected, look out for excessive dribbling (milk leaking from their mouths).
If breastfeeding, watch for nipple pain, or pinched and creased nipples when your baby comes off your breast. Other symptoms could include low milk supply, blocked ducts or mastitis.
What should I do if I am worried about tongue-tie?
If you are concerned that your baby may be experiencing difficulties relating to tongue-tie, the best first step is to book an appointment with a paediatrician, and request that a lactation consultant observes your baby breastfeeding.
If they discover that your baby's feeding habits are being impacted by tongue-tie, they will recommend further treatment options.
What are the treatment options for tongue-tie?
In many cases, tongue-tie will not cause serious problems for the baby or the mother, and the infant will 'outgrow' the condition with no adverse side effects.
If there are minor concerns about the baby's weight or the painfulness of breastfeeding, your doctor may recommend some non-surgical treatments for tongue-tie, such as craniosacral therapy, lactation interventions, physical and oral motor therapy.
However, in some cases, a simple surgical procedure — known as a frenotomy — might be required to treat the baby's tongue-tie.
A frenotomy is a small surgical procedure in which the piece of tissue under the baby's tongue (the 'tie') is released, so that the tongue can gain its full range of motion. A frenotomy can be performed by an oral health professional using laser technology. While it is not a painful procedure, after the age of two weeks and before the age of six, it will need to be performed under general anaesthetic.
How can we help?
Future Dental specialises in tongue-tie treatments, and is the only practice in North Queensland offering the use of the game-changing Waterlase Laser for tongue-tie procedures. This revolutionary technology works very differently from other CO2 lasers, offering a virtually painless procedure for babies with no soft tissue charring. For more information about our tongue-tie treatments, please consult our website.
At Future Dental, we're all about changing lives, one smile at a time. We promise you the highest level of personal care, attention and communication, and an uncompromisingly high standard of oral care for life. To book an appointment to meet our skilled team of experienced professionals, please contact us here.
Our dental services cover the full spectrum of treatments, including cosmetic smile enhancements, dental implants and orthodontics, release of tongue and lip ties in all age groups, treatment of snoring and sleep apnoea, as well as all the usual services you'd expect in a modern dental office. For information about our full range of premium services, please read more here.