What can I eat after dental implant surgery?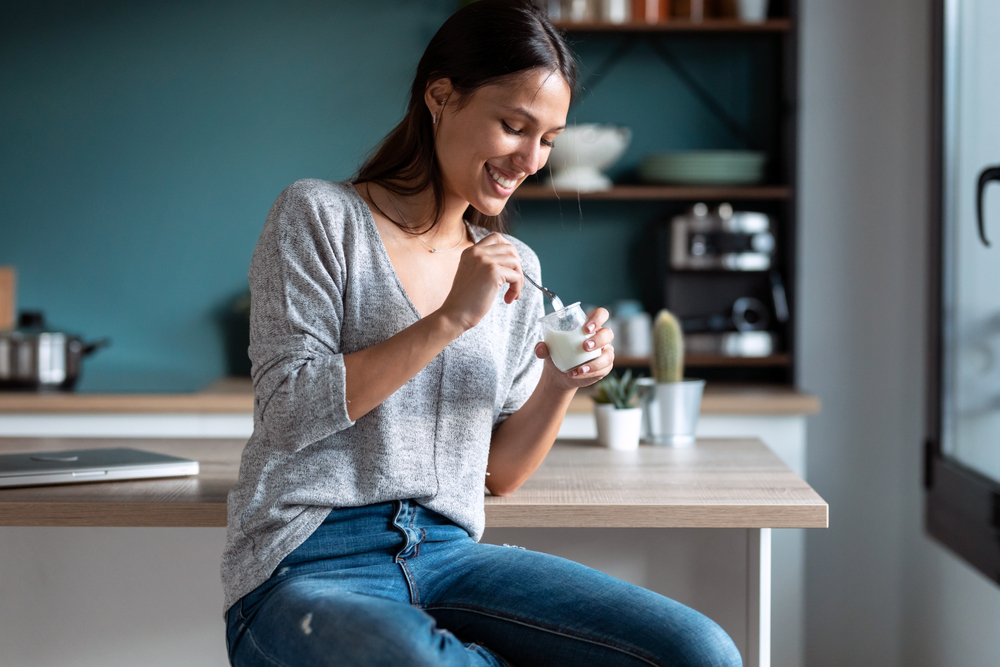 It is best to stick to soft and liquid foods following dental implant surgery.
Dental implant surgery is a major dental procedure that can often require a significant amount of recovery time. In most cases, you will need to avoid certain foods and drinks while your implants are healing. In this blog post, we will outline what you can and cannot eat after dental implant surgery. We also provide some tips for recovering smoothly from the procedure. If you have any questions or concerns about your specific situation, please consult with your dentist.
What is dental implant surgery?
Dental implants are considered a permanent solution to tooth loss. They function as artificial tooth roots and are surgically inserted directly into the jawbone. Made from biocompatible titanium, dental implants fuse with the jawbone in a process known as osseointegration.
While there are a few general dental practitioners who actually surgically place the implants themselves, for the last 40 years or so, we have always had our Oral and Maxillo-Facial Surgeon or Specialist Periodontist perform the actual implant placement into your jawbone.
A temporary bridge may be placed until you are ready for a permanent crown to be attached. You can expect to wait around 3-4 months for the osseointegration process to occur. During this process, your jawbone will grow around the dental implant, keeping it securely in place.
Next, your dentist will add a component called an abutment to your implant(s) before placing a crown, bridge, fixed denture or over-denture to complete the process. Once your treatment is complete, you can expect to enjoy a natural-looking aesthetic, as well as fully restored oral function.
What can you eat after dental implant surgery?
After your dental implant has been placed, it is completely normal to experience some pain and discomfort while your mouth recovers. For this reason, it is best to choose foods that require minimal chewing. For the first few days following surgery, opt for soft or liquid foods like smoothies, natural yoghurt, mashed potatoes, and blended soups.
As your mouth begins to heal, you will be able to incorporate more foods into your diet. It is still advisable to stick to soft, easy-to-eat options like scrambled eggs, mince, soft-cooked pasta, and steamed vegetables.
Within a week or so, you should be able to resume your usual diet. Be sure to chat to your dentist if you feel persistent pain and discomfort for an extended time.
What foods should be avoided?
During your recovery period, it is advisable that you avoid any foods and beverages that are particularly hot as these can cause irritation at the site of surgery. Rather stick to cool or lukewarm options.
It is also best that you don't drink through a straw as this can place excessive pressure on your implant site.
While you heal, be sure to avoid alcoholic beverages, as well as spicy foods that can irritate your surgical wound.
How can you ensure a smooth recovery?
After you have had a dental implant placed, it is important that you take care of your mouth and keep your site of surgery clean. It is helpful to rinse your mouth with salt water as frequently as possible in the first 2 weeks and at least each morning and evening, as well as after meals during the second week. Avoid brushing the surgical site until your dentist gives you the go-ahead to do so.
It is also important that you see your dentist for any follow-up appointments that have been scheduled. This will ensure that your recovery is on track and that any issues can be addressed as soon as possible.
How can we help?
At Future Dental, we offer a range of restorative dentistry services, including dental implants. If you are missing one or more teeth and would like to restore your oral function, as well as the appearance of your smile, you could benefit from dental implant surgery. We encourage you to come in and see us so that we can confirm whether you are a suitable candidate for the treatment or not. We will also address any questions or concerns that you have and guide you through the treatment process from the beginning to the end.
If you would like to find out more about dental implants and how they work, please have a look here.
If you would like to come in for a consultation, please contact us here or give us a call on (07) 4051 4580. We look forward to welcoming you to our practice in Cairns and helping you to get your oral health back on track.