What are the symptoms of TMJ disorders?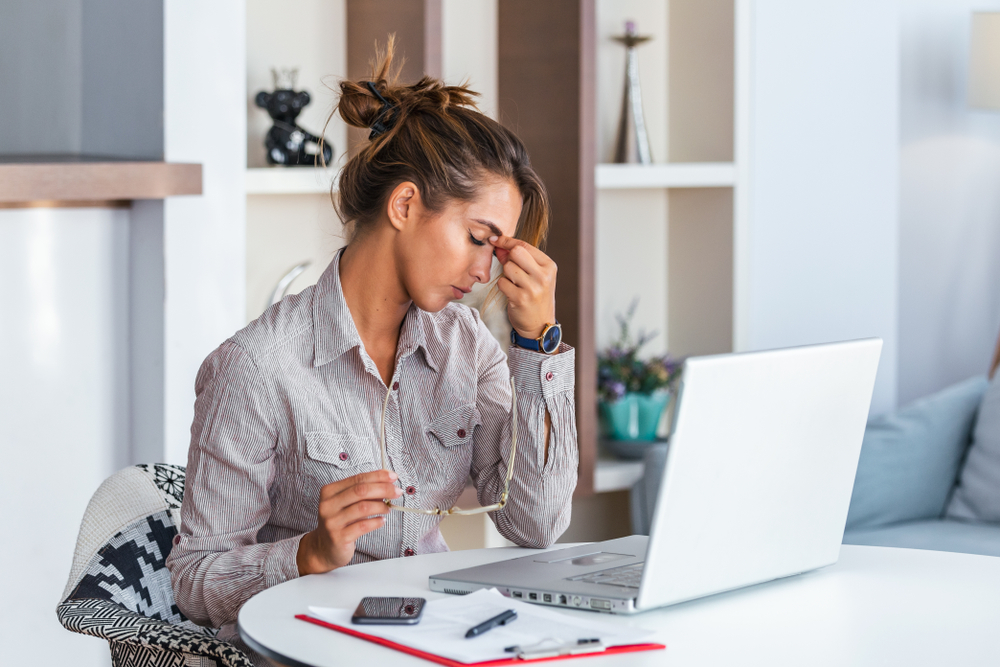 The symptoms of TMJ disorders include jaw and facial pain, as well as headaches.
The symptoms of TMJ disorder are often hard to pin down because they can be generalised. This means that you may not know what is causing the pain, but it will feel like a general soreness in your jaw or ear. In most cases, this is caused by clenching your jaw or grinding your teeth at night.
There are also instances where people experience pain from chewing too much on one side of their mouth, which can cause an imbalance and create tension in the muscles around your jaw. If you think you might have a TMJ disorder, it is advisable that you seek professional help as soon as possible.
Read on to find out what the possible symptoms of TMJ disorders are, and how to find relief…
What is TMJ?
The temporomandibular joint (TMJ) is the joint responsible for jaw mobility. As such, it allows you to open and close your jaw, and to perform functions like eating and speaking. The joint connects the lower jaw to the skull.
TMJ disorders refer to a group of issues related to the jaw. These disorders can be caused by a number of factors, including trauma; teeth grinding; and certain health conditions like arthritis.
What are the symptoms of TMJ disorders?
There are a broad range of symptoms associated with TMJ disorders, and no two patients are the same. The symptoms that you may experience will depend on what is causing your disorder, as well as the severity of the condition.
Some of the most common symptoms of TMJ disorders include jaw pain; facial pain; neck pain; limited jaw mobility; clicking of the jaw; and stiffness of the jaw. You may also suffer from chronic headaches or migraines as a result of a TMJ disorder.
What are the treatment options?
In some cases, the uncomfortable symptoms of TMJ disorders can be relieved with certain lifestyle changes. If you suffer from jaw pain, you may find it helpful to eat soft foods to minimise swelling and reduce the movement of your jaw. Stress-relieving techniques can also be helpful, especially if habitual clenching of the jaw and grinding of the teeth are contributing factors to your discomfort.
If lifestyle changes do not provide pain relief, it is advisable that you seek professional help. Muscle relaxant injections may be recommended in some cases — this treatment works by calming down the skeletal muscles that are accountable for voluntary movement.
Other possible treatments include corrective dental treatment designed to improve the bite and/or alignment of the teeth, and orthopaedic appliances such as occlusal splints. In very severe cases, your dentist or doctor may recommend a surgical procedure in which the joint is replaced.
How can we help?
At Future Dental, we offer treatments for orofacial pain and the other uncomfortable symptoms of temporomandibular disorders. Our team has decades of experience when it comes to relieving the chronic pain related to the TMJ.
If you are struggling with the symptoms of a TMJ disorder, we encourage you to come in and see us. The treatment that we recommend for you will depend on several factors, including your particular symptoms, the severity of your discomfort, your age, and general health. Some of the possible treatments include lifestyle and behavioural changes, physical therapy including myofunctional therapy, physiotherapy, chiropractic and osteopathic work, orthopaedic appliances with various types of dental splints, posture training, and surgery. We also offer therapeutic injectables, which can be used to alleviate orofacial and craniofacial pain; neck and shoulder pain; TMJ pain; tension-type headaches; and migraines. The use of therapeutic muscular relaxant injections is typically the last resort.
If you would like to find out more about the TMD treatments available at Future Dental, please have a look here. We look forward to welcoming you to our practice in Cairns and helping to provide you with effective pain relief and an improved sense of health and wellbeing.
To book an appointment, please get in touch here or give us a call on (07) 4051 4580.