Freshen Your Breath: How To Cure Bad Breath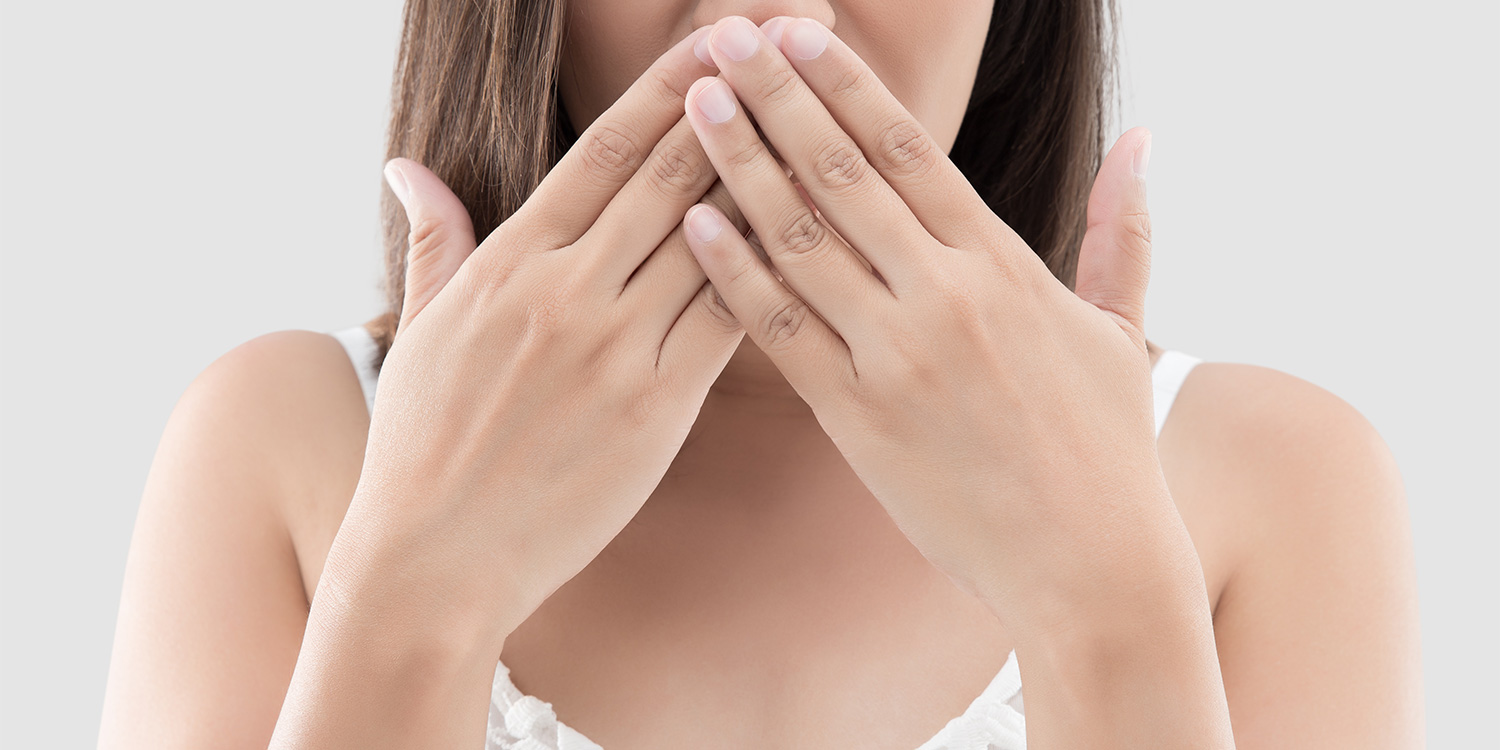 Wondering what causes bad breath, and how to have fresh breath? You're not alone.
Bad breath is a dental issue faced by many people, creating stress and social anxiety for them. It can feel like a problem that they just cannot overcome, but it doesn't have to be. There are many causes of bad breath, and knowing the cause is key because it helps you find a solution.
For many patients, curing it is as simple as improving your dental health habits. Here's how to overcome bad breath.
What Causes Bad Breath?
Bad Dental Health Habits
If you're not taking good enough care of your teeth, you can end up suffering from bad breath. The reason we are required to brush our teeth and floss regularly is that it cleans out our mouths and gets rid of any residual food particles from our meals, snacks and drinks throughout the day. Those food particles increase bacteria which contributes to bad breath. It's also about making sure you brush your teeth sufficiently so that the teeth surfaces, your gums, tongue and mouth are clean. If you brush your teeth regularly and take care of your teeth, the bad smell should dissipate.
Strong Smelling Foods
Onions, garlic, some types of fish, certain spices in foods can contribute to halitosis. Once these foods go into our mouths, they can lead to an increase in bacteria which doesn't just make your breath smell. They can also lead to further dental issues and disease. It's not that you should stop eating all this food, you just have to clean your mouth once you've eaten them.
Periodontal Disease & Other Oral or Dental Problems
If your bad breath isn't due to your habits or lifestyle choices, it might be a sign of gum disease. Periodontal disease is caused by plaque building up in your teeth. This build-up leads to gum inflammation and decay, and this is what causes halitosis. Dry mouth and cavities can also contribute to bad breath.
Medication
Having a dry mouth causes bad breath, and this can be a side effect of certain medications. Anti-allergy medications, cold medicine, sedatives and other medications can be the culprit of halitosis.
Drink water regularly throughout the day
Chew sugar-free gum to freshen your breath
Brush your teeth twice a day
Floss in-between your teeth
Make sure you clean your tongue as well
Bad breath is something that can be solved, usually with good dental care habits or a thorough dental cleaning. If you would like to help with this issue or more dental health tips, don't hesitate to come in and see us. Make an appointment with us today.