Why You Should Consider A Simple Mouth Splint for Sleep Apnoea Relief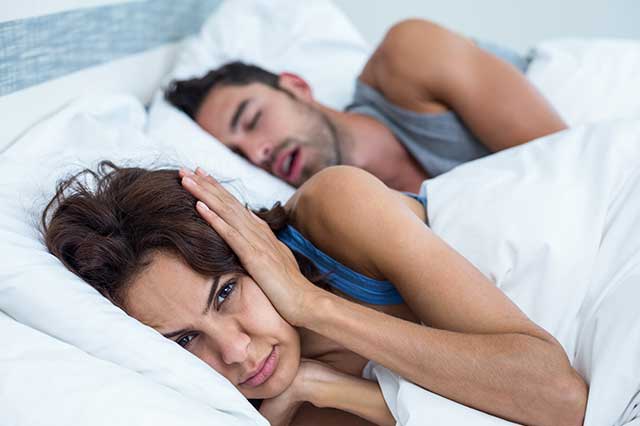 It may only look like a simple mouth splint for sl
eep apnoea treatment
,
 but the new Oventus appliance from Future Dental is giving our Cairns patients the sleep they deserve. 
Obstructive Sleep Apnoea is a condition that affects as much as 40% of the population. Whether you snore every night or only on occasion, the long-term effects of this sleep disorder can be devastating to relationships and your general health. Sleep apnoea affects your heart and can cause serious harm to all your other major organs as an ailment that has long been linked to the prevalence of diabetes. 
Even though the internet is rife with tips for reducing snoring, the only ways to ensure the effective treatment of sleep apnoea symptoms are by seeing a dental professional or a Sleep Physician. If you've been suffering with it for a while, you must be wondering how to get rid of sleep apnoea. You needn't wonder anymore. At Future Dental we are excited to offer our patients a mouth-guard treatment that we hope will give you back your quality of life.
What Is Obstructive Sleep Apnoea?
Obstructive Sleep Apnoea is a disorder that prevents you from receiving the requisite amount of oxygen from your breathing during sleep. It is caused by the collapsing of the soft tissue airways while you sleep and is linked to host of issues, usually characterised by heavy snoring. As the tongue falls back across the pharynx, the muscles of the throat and the tongue are relaxed, temporarily inhibiting your ability to breath. This pause means that less oxygen reaches the brain and the rest of the body and cessation of breathing can last anywhere between 10 seconds and over a minute. 
When your brain is triggered because of the lack of oxygen, a signal is sent to wake you up so that you can breathe properly and this is when your sleep quality is affected. As your sleeping pattern becomes stalled, you will begin to feel fatigued during the day and even agitated. Sleep apnoea, when left untreated can be the cause of many serious health complications including heart attack, hypertension, diabetes, dementia, Alzheimer's, clinical depression and stroke. 
Additionally, sleep apnoea has also been known to cause obesity, morbid obesity, metabolic syndrome and polycystic ovary syndrome in women. At Future Dental we have been working with sleep apnoea patients since 1980 and formulated a range of treatment solutions and appliances, and the Oventus appliance range is one such solution. 
Oventus O2 From Future Dental 
Future Dental is an Authorised Oventus Clinician and our exceptional team of oral professionals is trained to fit you with your Oventus O2 Vent, the revolutionary treatment for patients suffering from obstructive sleep apnoea. The Oventus O2 Vent is a fully-customised mouthguard and can be used to treat snoring and sleep apnoea even with nasal obstruction. It works by redirecting the flow of air and bypassing the tongue, nasal and soft palate obstructions. 
Using what's known as a 'duckbill', it ensures the flow of air to the back of the throat and extends out of the mouth in the stylings of a whistle. The treatment process for sleep apnoea using the Oventus O2 Vent requires us to do so over a period of time to ensure that you are results are as they should be. 
After an initial consultation, we will determine your suitability for the Oventus by performing a bite registration where an impression will be taken of your top and bottom teeth. We will also need to conduct a sleep study, which can be done in the comfort of your own home, before moving on to the creation of your customised Oventus O2 Vent. 
To make an appointment for an initial consultation or to find out more about our sleep apnoea treatments, please click here.