Is snoring ruining your sleep?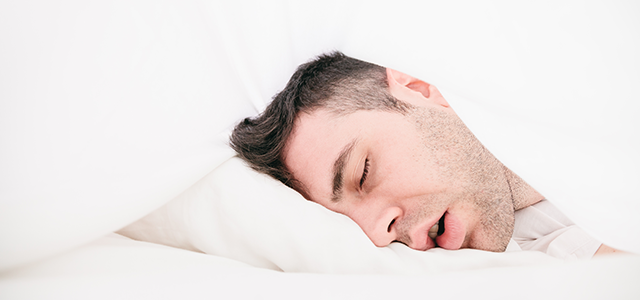 Not everyone who snores has sleep apnoea but this doesn't mean you – or your partner – don't suffer from the snoring.
At Future Dental, we successfully treat patients who suffer from the medical condition obstructive sleep apnoea. OSA is a breathing disorder and has been linked to other harmful conditions as well. However, not everyone who snores has sleep apnoea but this doesn't mean you don't suffer from your own snoring or the snoring of your partner.
Snoring can often become a problem in relationships and is an embarrassment to travellers (especially air travel). But there is help to get! Custom made Mandibular Advancement Splints are increasingly being seen as a successful alternative to CPAP (Continuous Positive Airway Pressure). Not only are they generally more comfortable and convenient but they are entirely portable and do not disturb the sleeping partner.
CPAP is known to have quite a high non-compliance rate for various reasons including difficulty getting to sleep and staying asleep with them, the noise of the pump by the bed, the discomfort of the straps that hold it on, difficulty in rolling over in bed, leaking air, bloating from swallowing air, drying of mouth and throat, latex allergies etc.
In contrast, MAS appliances have a higher compliance rate.
Until quite recently they were limited to mild to moderate OSA cases and only when nasal obstruction was not a problem.
The new generation of Oventus appliances incorporates a built-in 3D printed Titanium airway that by-passes the tongue and works just as well in those with nasal obstruction that forces mouth breathing during sleep. They work effectively in cases of severe OSA.
While we still offer other MAS types as well depending on the individual needs, our most common appliance now is an Oventus appliance as Clinical Trials have proved their improved efficacy.
Other things that may reduce snoring when a disorder has been ruled out include:
Avoid having a heavy meal within 2 hours of going to bed.
Reduce the amount of alcohol consumed within 2 hours of going to bed.
Sedative medications prior to bed will make snoring worse.
Avoid sleeping on the back. Wearing a singlet into which a pocket may be sewn into the middle of the back and placing a tennis ball in that pocket will make sleeping on the back impossible but is a bit of a way out measure tried by some.
Try various different pillows that may have some minor reduction in snoring.
If you are worried that you or your partner suffer from a more serious problem than just regular snoring, such as irregular and broken breathing and sudden noisy disturbances that follow as you fight to catch a breath again, you can fill out our questionnaires following the Epworth Scale which you can find down the bottom on this page.
If your score is above a certain level, we can refer you to a sleep study called Polysomnography. This way, we will be able to diagnose you and begin treating your condition.
Is snoring ruining your sleep?
If snoring is ruining your sleep or the sleep of your partner, don't put it off any longer. At Future Dental, we are experienced and passionate about helping our patients sleep better and live better. Contact us for more information on how we can help you.