Top tips for cleaner teeth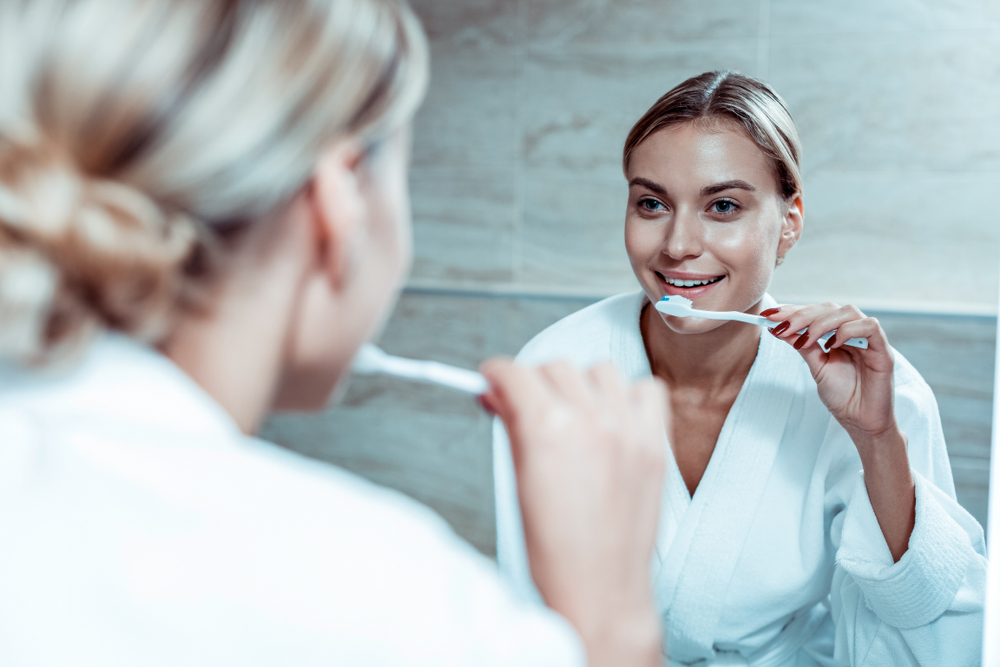 Have you ever wondered what you can do to keep your teeth clean throughout the day?
Clean teeth are healthy teeth, and there are a number of ways you can keep yours free from bacteria and food particles. Here are our top tips for keeping your smile sparkling…
Avoid sugary foods and drinks
It's no secret that a healthy diet goes a long way in promoting overall health, and it's no different when it comes to your oral health. Soda is one of the biggest culprits when it comes to tooth decay, but it also wears away at the enamel, causing discolouration and stains. Try replacing soda with water as much as possible — you can keep your glass of water interesting by adding fresh fruits and berries or mint.
It's also a good idea to limit your intake of sugar in food. Sugary snacks tend to encourage the growth of bacteria in the mouth, leading to the build-up of plaque on the surface of the teeth. If you do enjoy a sweet treat from time to time, just be sure to rinse your mouth with a bit of water afterwards, and brush and floss when you can.
Kick your smoking habit
Smoking is one of the most detrimental habits when it comes to the cleanliness and health of your teeth. Both the nicotine and tar found in cigarettes can damage your gums, while the habit also increases the rate at which bacteria are produced in the mouth, which puts you at greater risk of oral health issues like tooth decay and gum disease. It is also important to note that smoking is one of the biggest risk factors for developing oral cancer.
Perfect your oral hygiene techniques
The way that you brush and floss your teeth is very important, and many people don't actually realise that their technique may not be quite right. We recommend that you brush your teeth gently with a soft-bristled toothbrush — pressing too hard can lead to a number of issues, including gum recession, enamel damage and sensitivity. Also, be sure to brush for at least two minutes each time, and try using small, circular movements with the head of your toothbrush facing your gum line.
When it comes to flossing, wrap a piece of floss between your fingers. Hold the floss tightly and be sure to move it between each of your teeth. Don't forget the teeth right at the back of your mouth.
Chew sugar-free gum
While there's no substitute for proper oral hygiene, and it really is essential that you brush your teeth at least twice a day, chewing on some sugar-free gum between meals and snacks can also be helpful in keeping your mouth clean. It helps to promote the production of saliva in the mouth, which washes away leftover food particles. Plus, saliva actually has natural anti-bacterial properties that can help to prevent the accumulation of plaque and tooth decay. An added benefit of chewing gum? It freshens the breath when you're not able to get to your toothbrush!
Choose snacks that clean while you chew
Did you know that some foods actually help to keep your teeth clean between brushes? Some great options include raw fruits and vegetables with a fibrous texture, such as apples, celery and carrots. They scrub away plaque from the surface of your teeth as you chew, plus they're packed with nutrients. Eating these types of snacks does not give you an excuse to skip your usual brushing and flossing routine, but are a great way to end a meal.
If you would like more oral health tips and advice, please don't hesitate to come in and see us. Make an appointment today.