What are the signs of sleep apnoea in children?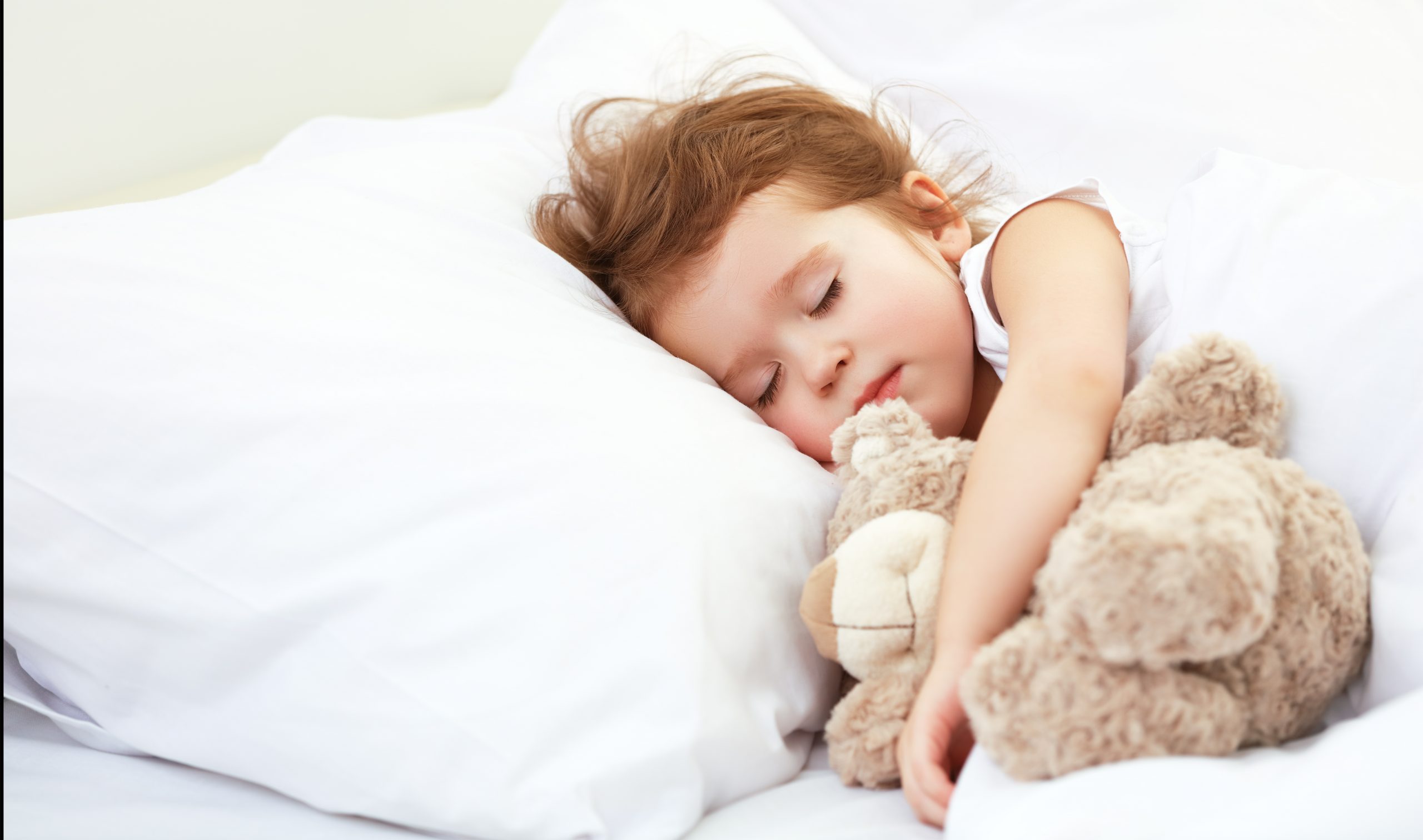 Sleep apnoea can affect toddlers and children.
Obstructive sleep apnoea is a serious condition that can lead to a range of health issues if left untreated. The condition causes involuntary pauses in breathing during sleep when air flow is disrupted. Generally, airflow is stopped because the airway is obstructed in some way or is too narrow. The condition can affect toddlers and children, as well as adults. If you are concerned about your little one, read on to find out what some of the signs of sleep apnoea are in toddlers and children…
What are the symptoms in toddlers?
Some of the possible signs of sleep apnoea in toddlers include snoring, difficulty breathing and pauses in breathing while they are sleeping. You may also notice that they are very restless during sleep or wake up coughing or choking during the night. Sweating while sleeping is also a possible symptom of the condition.
You may also notice some possible symptoms of sleep apnoea while your toddler is awake. These include irritability; tonsil-related problems; growth-related issues; and falling asleep at inappropriate times.
What are the symptoms in children?
One of the most common symptoms of sleep apnoea in children is snoring, while mouth-breathing while awake and asleep is also a possible sign of the condition. Pauses in breathing during sleep, as well as bedwetting and daytime drowsiness are also warning signs.
Many children with sleep apnoea go undiagnosed and untreated. When the condition is not addressed, children often present with behavioural and learning problems.
When should you get help?
If you have noticed any of the possible signs of sleep apnoea in your toddler or child, we recommend that you come in and see us so that we can evaluate the symptoms and provide you with a diagnosis. In many cases, a sleep study may be recommended as part of the diagnosing process. A sleep study looks at a number of factors, including brain waves, eye movement, breathing and oxygen levels in the blood. These factors, along with any snoring and gasping during sleep, are recorded and measured to confirm the diagnosis. A treatment plan can be formulated to suit your child's particular needs when a diagnosis has been made.
In some cases, your child may be recommended to an ear, nose and throat specialist if it looks as though having the tonsils and adenoids removed is a possible solution.
How can we help?
At Future Dental, Dr Gibbons is able to diagnose sleep apnoea in children. Any symptoms can be evaluated and a treatment plan will be customised for your little one. We may recommend that your child undergoes a home sleep study in order to get more information about the issue.
Our team has been working with patients who suffer from obstructive sleep apnoea for many years, and offers a wide range of appliances that can help to alleviate the issue. If you suspect that you, your partner or your child has sleep apnoea, we encourage you to come in and see us for a thorough evaluation, diagnosis and treatment plan. To find out more about the condition and how we can help, please have a look here.
We also provide treatments for adults who suffer from sleep apnoea. We provide a range of appliances designed to address symptoms, such as snoring. These appliances are made from impressions and protrusive bite registrations of your jaws, which are taken in a 30-minute visit. Because they are custom-made, these appliances fit very comfortably.
If you would like to arrange a consultation, please give us a call on (07) 4051 4580 or get in touch with us here.
Besides treatments for sleep apnoea, we also offer a comprehensive range of dental services, including preventative, restorative, cosmetic and orthodontic treatments. If you would like to find out more about the treatments that we offer, please have a look here.