Not happy with your extras cover? Maybe it's #Time2Switch!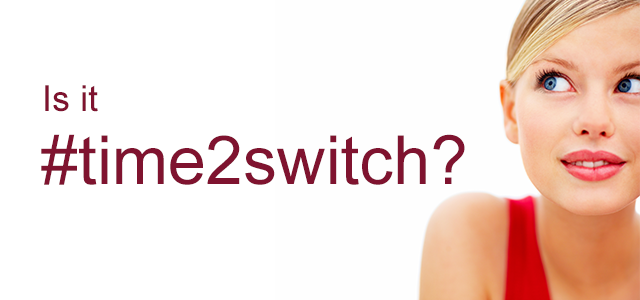 With more and more Australians favouring extras policies over hospital cover, there is a growing call for private health insurance reform due to increased premiums and lack of transparency among providers.
Dental cover is a necessity for most people and with an increasing amount of insurers owning and operating dental and medical practices, many people feel as if they are being influenced by their insurer to undergo certain treatments depending on their cover type. This means insurers can refer you to their practices with the promise of higher rebates, which may lead to a tiered system for their customers. As such, customers who are paying the same premiums may not actually receive equal rebates.
What does this mean for independent dental practices?
Independent dental practices such as Future Dental can find it difficult to convince patients that the increased costs of visiting the dentist is due to insurance premiums and not by the practitioner themselves. The ADA's president Dr Hugo Sachs says "private health insurance premium increases have been higher than average dental fee increases for each of the last eight consecutive years" and although there has been hospital cover reform in the past, there is a need for specific extras policy reform.
With insurers being able to refer their customers to practices that they own and operate, independent dental practices that provide specific treatment, tailored to each individual are often overlooked.
What does this mean for you?
Many people opt for extras cover when choosing a health fund and are not aware that although premiums rise yearly, the rebates you receive from extras such as dental services have not increased at the same pace. Although funds are required to release this information, the changes and restrictions are not consistent, making it very difficult for customers to compare policies on their own.
Patients' out-of-pocket expenses will continue to grow if the gap between the premiums you pay and the rebate is not reformed. Although the ADA is trying to bring this lack of transparency to light, Future Dental recommends thoroughly researching all of your insurance options, or consulting a professional.
#Time2Switch
The ADA has launched a campaign called #Time2Switch which targets private health funds and calls for more transparency among insurers. The website allows you to compare your current fund against other similar funds, provides advice on choosing a policy, and has an abundance of important resources for professionals. #Time2Switch also provides both dental professionals and members of the public the resources to make a complaint about their private health fund to the Commonwealth Ombudsman.
Future Dental understands the difficulty involved in choosing a private health fund and is in support of extras cover reform for both dental professionals and patients. For more information, head over to the Time2Switch website.