How to clean your dentures properly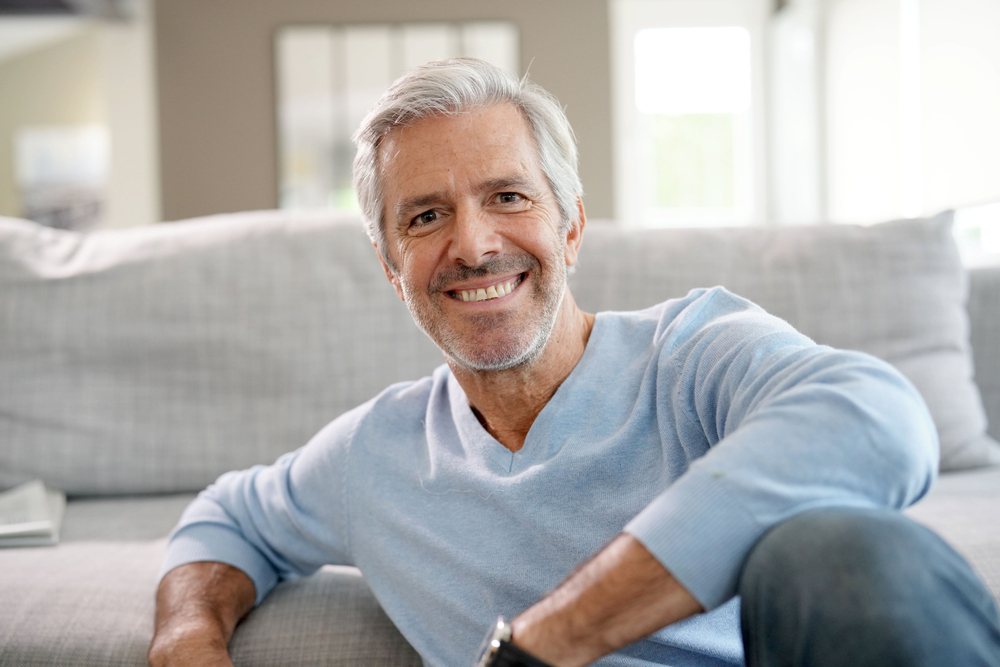 If you have dentures, regular cleaning is essential in order to maintain your oral health.
For many people who are missing some or all of their natural teeth, dentures are an excellent solution. Thanks to advancements in modern dentistry, the appliances are much more comfortable and natural-looking than before, and they can go a long way toward restoring full oral function, as well as a beautiful smile. If you choose to go ahead with the treatment, it is important to understand that daily cleaning will need to be an essential part of your oral hygiene routine. By keeping your dentures clean, you can ensure that you keep issues like bad breath and gum disease at bay — here's how to make sure that you clean your appliances properly…
1.  Master proper cleaning techniques
Without regular cleaning, your dentures can become a breeding ground for harmful bacteria, as well as plaque. When this happens, you are likely to experience bad breath and/or an unpleasant taste in your mouth. Other possible issues caused by poor hygiene with dentures include mouth sores and swelling. You may also notice that your dentures become stained or warped over time.
With proper cleaning techniques, it is possible to get rid of any plaque that has built up and to remove surface stains caused by certain foods and drinks. To ensure that you clean your dentures thoroughly and that you avoid any damage, be sure to choose the correct products — chat to your dentist about which ones will work best for your particular appliances.
Proper cleaning should include daily brushing and soaking, removal of dentures every night, and regular check-up with your dentist. It is also important that you clean the rest of your mouth whenever you remove your dentures — it is advisable to gently brush your gums, tongue, and palate at least twice a day.
2.  Brush your dentures
When you brush your dentures, be sure to do so gently with a specially formulated cleaning product. Your regular toothpaste could actually cause damage to your dentures as it tends to be quite abrasive.
To brush thoroughly, take your dentures out of your mouth for cleaning. Rinse off any food particles and other debris that you can see and brush carefully, ensuring that you clean all surfaces.
3.  Soak your dentures every night
An important step in taking proper care of your dentures is to remove them from your mouth for soaking every night. It provides your appliances with an extra-deep clean and prevents them from warping.
There are a number of specially formulated denture cleaners available — these products are designed to kill bacteria. After you have soaked them in the cleaner for the recommended length of time, you can soak your dentures in water overnight.
4.  Don't skip dental check-ups
It's a good idea to see your dentist for regular check-ups if you have dentures. At these appointments, your dentist will be able to check that your dentures fit as they should and make any adjustments or repairs if necessary. These visits are also a great opportunity to raise any questions or concerns you might have regarding your cleaning techniques or your oral health in general.
How can we help?
At Future Dental, we offer a comprehensive range of restorative dental services, including dentures. If you are missing some of your natural teeth and would like to restore your oral health while achieving comfortable and natural-looking results, you may be a suitable candidate for treatment. We encourage you to come in and see us so that we can discuss your particular needs with you and guide you through the treatment that is most appropriate for you.
The dentures that we offer are designed to simulate natural teeth and gums. A clear palate can be added if you are concerned that your appliance will be visible when you laugh or yawn.
We offer both full dentures and partial dentures — these are available in acrylic, chrome cobalt, and ultraflex flexible nylon. To find out more about all of these options, please have a look here.
If you would like to come in for a consultation, please contact us here or give us a call on (07) 4051 4580.