How to choose a dental practice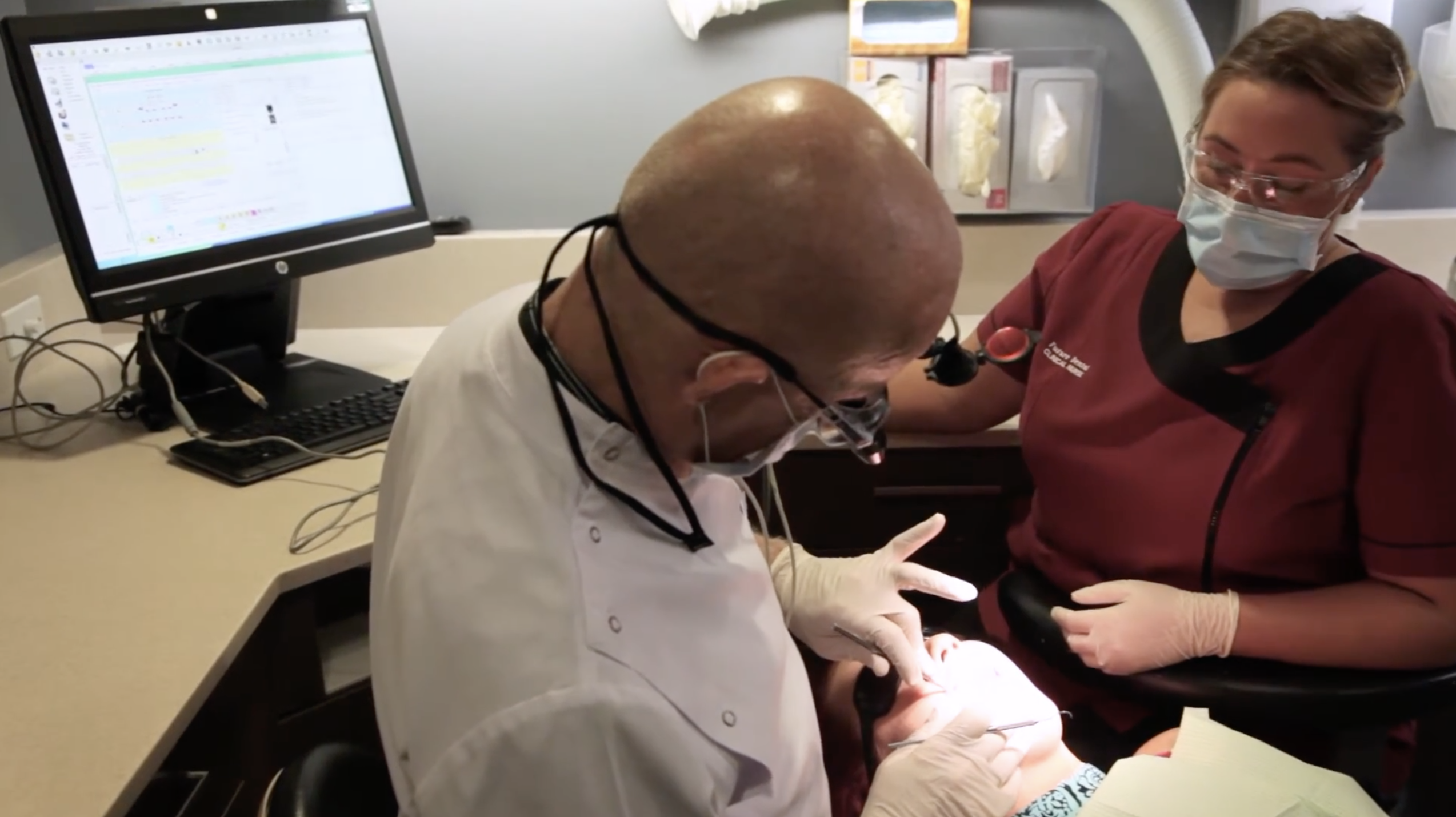 There are a few things to consider when you are looking for a dentist.
According to the Australian Dental Association, it's advisable that you visit you dentist regularly for check-ups and preventative care. This, along with brushing twice a day with a fluoride toothpaste, cleaning between your teeth with floss or an interdental brush, and eating a balanced diet low in sugar, will help you maintain a healthy smile for life.
So, if visiting your dentist is such an important part of keeping your teeth in good condition, how do you choose a dental practice with which you feel comfortable enough to keep returning? Read on to for our tips on selecting a dentist and what to look out for when you're seeking dental care…
What to consider when choosing a dentist
If you are looking for a dentist, one of the best starting points is to ask your friends and family for recommendations. Often, word-of-mouth reviews are extremely helpful because they give you first-hand information from people that you trust. If this is not possible, you can ask your general practitioner for a recommendation.
It's important to choose a dentist (and dental team) with which you feel comfortable. Ideally, you should visit your dentist every six months, so try to find a professional that you like because you will be consulting with them often. To find a suitable dentist, there are a few things to consider: – Do you feel like you are being heard and treated with respect and dignity and not just a number? With the cost of modern dentistry, are there finance options available.
When you consult with your dentist, don't be afraid to ask them if they have any special interests or if they have experience in your procedure of choice. You can also ask to see some of the results they have achieved for other patients if this helps you to decide.
What to look for in a practice
The environment and atmosphere of the dental practice itself plays an important role in making you feel comfortable and at ease. Do you feel like you are treated like a special guest?
The office needs to reflect the highest standards expected in the world of COVID-19.
When you arrive at the practice, the dental team should be friendly and welcoming, and willing to address any questions or concerns that you have about your appointment or treatment of choice.
If you have any special health needs, you should feel comfortable to let your dental team know so that they can do their best to accommodate you.
Discussing your treatment options
In having your treatment options discussed, you should never feel pressured to accept treatment. You should expect to understand the choices for your needs. In all cases, there is the option of doing nothing, and as a result you should also understand what will happen if you choose to do nothing.
When you understand the existing problem about which treatment is advised, it is more important to be informed about what will likely occur if you choose not to treat the problem by asking four questions:
Will it become painful?
Will delays in treatment make the problem more complex and expensive?
Will it likely become a sudden emergency at an inconvenient time?
Will it potentially cause the embarrassment of an unsightly appearance?
Otherwise, you should be informed about the treatment options suggested. In dentistry there are often quite a few things that could be done. You should expect to be offered what your dentist would do for his family if they had the same circumstances as yours. That does not mean the most expensive but just what they would have if they were walking in your shoes.
The other reasons of how good it will look or feel, are far less significant in comparison.
How can we help?
If you have an oral health concern that you would like addressed, or you would simply like to arrange a routine check-up and clean, we can help. Our aim is to provide you and your family with top-quality dental services. We use the latest equipment and technology to maximise results, as well as to ensure that you feel comfortable throughout your appointment with us. We understand that each patient is different, which is why we will customise your treatment to suit your unique needs.
When it comes to treating our patients, we take the time to look, listen and understand your needs so that we can offer you the treatment that is most appropriate for you. We will always give you the time you need to make decisions about your dental care and won't pressure you into undergoing a treatment if you do not feel comfortable doing so.
An experienced dentist in Cairns
Dr Bob Gibbins and the Future Dental team have over 45 years of experience treating patients in the Cairns area. The team at Future Dental in Cairns offers a comprehensive range of dentistry services, including preventative, restorative, medical and cosmetic treatments.
To find out more about our range of treatments, please have a look here.
If you would like to come in for a consultation, please contact us here or give us a call on (07) 4051 4580.